ADMIRAL MOVERS HELPS FAMILY SUNSHINE CENTER
MONTGOMERY – Admiral Movers heavily discounted its fee for helping the Family
Sunshine Center transport new furniture to one of its facilities.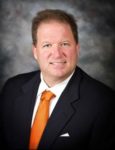 Water damage at a Family Sunshine Center led to an unscheduled "pretty serious renovation," said Melanie Beasley, public affairs director for Family Sunshine organization. She said that the organization purchased new furniture, which Admiral Movers delivered.
"We are deeply appreciative to Admiral Movers for helping us out with this move that otherwise we would have had to pay premium price for movers and none of this was actually budgeted for,"
Beasley said. "Admiral saved the day".
"The renovations came about as a case of have to not as a case of want to. All of these were unbudgeted expenses. Admiral Movers really helped cut our expenses and allowed us to get some professional help."
The Family Sunshine Center has been treating victims of family violence for 30 years.
"The Family Sunshine Center does such important work that we wanted to help in any way that we could,"
Admiral Movers President Scott McNelley said. "We are so happy to be able to help Family Sunshine Center anytime, but especially in their time of need."