Secure Chain of Custody Case Study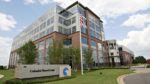 In the past, one of the largest banks here in Montgomery closed due to a national financial crisis. With regard to that, Admiral Movers offered them their security services, which involved secure chain of custody.
In the aftermath of the failure, the bank and the legal council involved had difficult choices to make about the secure relocation of the bank's documents, files and evidence. Together, they determined that the specialized services offered by Admiral Companies was their best option in Montgomery for an extremely delicate and critical, secure chain of custody relocation for the bank's secure files and records.
So what happened?
The bank's team, which consisted of bank personnel and legal and federal officials, did not call on the bank's incumbent record storage vendor of 15 years nor did they ask their new one. Instead, they called on Admiral.
They chose Admiral due to their specialized secure transfer capabilities. Admiral's process is designed to ensure that the protected files and documents would be secure and away from any party breaching the protected information and evidence.
The requirements for the transition stipulated secure enclosure of every file in a manner that no information, document or data could be accessed or tampered with at any point. Admiral's deep understanding of privacy and confidentiality, as well as its capabilities for the secure moving process allowed this high stakes relocation process to proceed without a glitch.
Why Admiral?
Admiral is the right choice when it comes to understanding the requirements of records, data and information management and the integration of office moving and logistics capabilities. See page Store Your Financial Records With Us.
It is our hope that this case study's secure relocation example serves to educate and inform all people the importance of moving confidential documents. If you want to discuss your critical and confidential move requirements, call Admiral today at 334.262.6666 or fill out the form.
Related Page Restricting Access to Sensitive Records
We are also in the Records & Information Protection Business See Admiral Records Management