Office Movers
Office moves are very different from household moves. Admiral Movers was founded with office moving as its main focus. Office moves require handling electronics, computers and servers. Using the gold standard for computer relocation the AirGlide® box-less moving system is efficient, safe, secure & everything moves in order. Office moves become simple when your mover has the proper equipment.
Airglide® Boxless Office Moving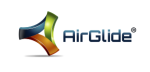 Our exclusive AirGlide® Boxless Moving system and office gondolas facilitate hassle-free location of files, documents, and books during an office move. Boxless moving is what Admiral is known for – fast, easy and efficient. Admiral Movers can deliver the AirGlide® system and office gondolas to your office prior to the move so you can then transfer your files directly onto the carts. Because everything is in order and accessible right up until move time, you and your company keep on working. What normally would take several trips and several men takes one or two, so you save downtime and money. As soon as the gondolas are delivered they are accessible, and your folks can actually work off of them. The gondolas unload again in a fraction of the time, and since you do not have stacks of boxes you avoid the moving hangover associated with a box or plastic crate move. Make your office move a boxless and "crate-less" move and save money, time and hassle. As an unintended consequence not using boxes or crates gives you a "green" move which may in turn earn you USGBC LEED credits.
Say No to Boxes
Unlike boxed files, full access to your important files is still possible with gondolas. On moving day, Admiral will shrink-wrap the gondolas for transport. As soon as the carts are at your new location, we will cut the shrink-wrap. You can then transfer your files back into their cabinets, or the carts can be rented and you can use the AirGlide® system for as long as needed. Office moving done poorly is not a bargain at any price; call the pros at Admiral Movers for a smooth move. BBB accredited Office Mover see listing. Admiral is a member of the Commercial Relocation Network and is a certified office mover. Say no to boxes.
If needed our boxless move can facilitate a secure chain of custody relocation assuring you are protected, and all your confidential client information is safe and secure. At the end of the day you want a partner that provides pragmatic solutions and does what they say they will do. At Admiral we take great pride in our economy of effort solutions and always delivering more than promised.
Total Office Move Management
Moving means downtime.  Downtime means money. Total Office Move Management can mitigate the liability of un-needed and excessive downtime. Total Office Move Management is a service offering  from Admiral Movers that can reduce your downtime and save you money. We provide a Move Coordinator to help with budgets, planning, meetings and implementation, and move execution. This allows you to focus on your entity while we sweat the details. Put our 26 -plus years of office moving to work for you. READ MORE
Ready for a quote? Request a quote or call us at (334) 262-6666