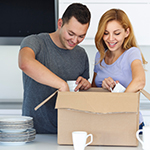 Local Moving Services
Are you moving across town or maybe to the city next door? Admiral Movers prides themselves on having combined relocation experience for more than 60 years. We are locally owned and operated since 1989. We make our staff exceptional to please the customer: you. We offer clean furniture pads, company-owned trucks, and many more services and advantages.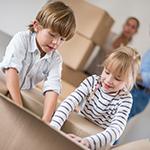 Long Distance
We like to make your 200+ mile long trip look small. We understand that long distance moving is more than just stressful. Admiral Movers believe the most important aspect is planning and we want you to let us take the reigns. We specialize in residential and corporate relocation, while handling every detail with care and expertise.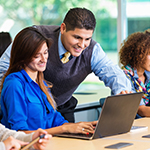 College Moving
Admiral Movers love students and educators. Because we want moving to be easy and stress free, we offer the Admiral Movers College University Affinity Program, which supports those in school or faculty or staff. Furthermore we created special, discounted packages to make relocating and college that much easier.