With over 28 years of experience, Furniture Installation is a division of Admiral Movers that offers a range of targeted solutions. Furniture Installation provides all of your transportation, warehousing, asset management, and installation needs.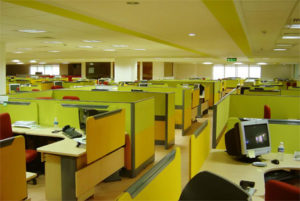 Admiral is built on logistical knowledge, expertise, unsurpassed service, and attention to detail. Admiral is focused on a commitment to quality. Our service technicians make tearing down, warehousing, relocating, re-configuring and installing all types of furniture a snap. We can receive, warehouse, manage inventory and deliver your new and old inventory.
Modular Systems & Cubicles
Modular systems furniture or cubicles are a part of most office environments. For more than two decades Admiral Movers has provided the River Region with "peace of mind" when it comes to any size relocation.  Admiral is here to help you install, reconfigure, or move anything from a single cubicle to a thousand.  We plan activities, manage all the disassembling, packing, transporting and assembling your furniture, cubicles and office inventory. Moving hospitals, labs, corporate headquarters, banks, law firms & records centers is what we do. Installing, uninstalling & decommissioning furniture, network gear, computers & medical equipment is all in a day's work for Admiral.
Admiral is a member of the Commercial Relocation Network a hand picked association of the very best office movers around the globe.
 Total Move Management Compliments Furniture Installation Services
The best part is because of the Total Move Management System, we save you and your entity time and money.  Less downtime and less administrative costs means you personnel can focus on your core purpose, your customers and all the other myriad of details that surround a relocation. Why use one company for moving and another to install and relocate your furniture when we offer one point of contact and simplify the whole process.
Call (334) 262-6666 today for furniture relocation solutions.