Technology Moving & Logistics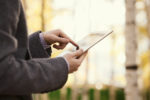 IT Computer Relocation Support Services is a unique service offered by Admiral to get your entire operation functioning quickly. The service offered by Admiral Movers to augment or completely manage the movement of your computers, servers, and technology. We collaborate with your IT staff to create one relocation team to move your computers, servers, telecoms, phones and printers. We find that even the most robust IT staff rarely has the equipment and know how to be efficient in the actual moving of electronics, that is where we come in. We allow your technology people to focus on getting your network functional so they can support you and your customers. We even offer a cleaning service for you electronics/computers to extend the life and function of your equipment. Dust and dirt are killers of electronics especially computers, causing them to overheat and malfunction. We bring our mobile cleaning station to your new facility and vacuum dust out of intake vents. We wipe down all surfaces to deliver clean energy-efficient equipment into your new facility; we consider this the finest "white glove" service available anywhere. Ask about this service.
IT Computer Relocation Support Services include:
 Attend all move meetings
Plan with your IT provider
Offer separate & expedited delivery of IT, Computer, Server & back-end equipment
Disconnect System
Pack using our AirGlide® System (the gold standard)
Transport (secure relocation) in our air ride equipment
Clean equipment
Reconnect
Support getting your network and company up and running
Perform E-cycling to safely retire electronics
Benefits of IT Computer Relocation Support Services to you:
 Planned coordination between IT and Movers eases communication and execution
Minimization of downtime allows you to return to operation quickly
Compliance with privacy regulations eliminates a chance of breach, eliminating liability
By cleaning your equipment, while it is down you kill two birds with one stone, prolong the life, and ensure maximum performance
Provides peace of mind during "THE FOG OF MOVE"
Saves money by allowing network folks to concentrate on the system while logistics folks focus on the relocation
We have experience moving all types of electronics, servers, workstations, network appliances, phones and peripheries, printers, scanners, plotters, medical equipment and labs. Below are a list of some of the companies that turn to us for IT & Computer Relocation Support Services.
Hewlett Packard
DELL
IBM
Sun Systems
Cisco
We can move up to 450 desktops, workstations, servers, or clients per day. You can rest easy when you relocate computers, servers, and medical and lab equipment by teaming with Admiral and our IT Relocation Support Services. Collaborate with a proven team of experienced high value equipment movers. Record of accomplishment is everything and for more than twenty years, Alabama has depended on the pros at Admiral Movers to move computers, servers and all types of medical equipment.
Please call if we can help 877-816-3454